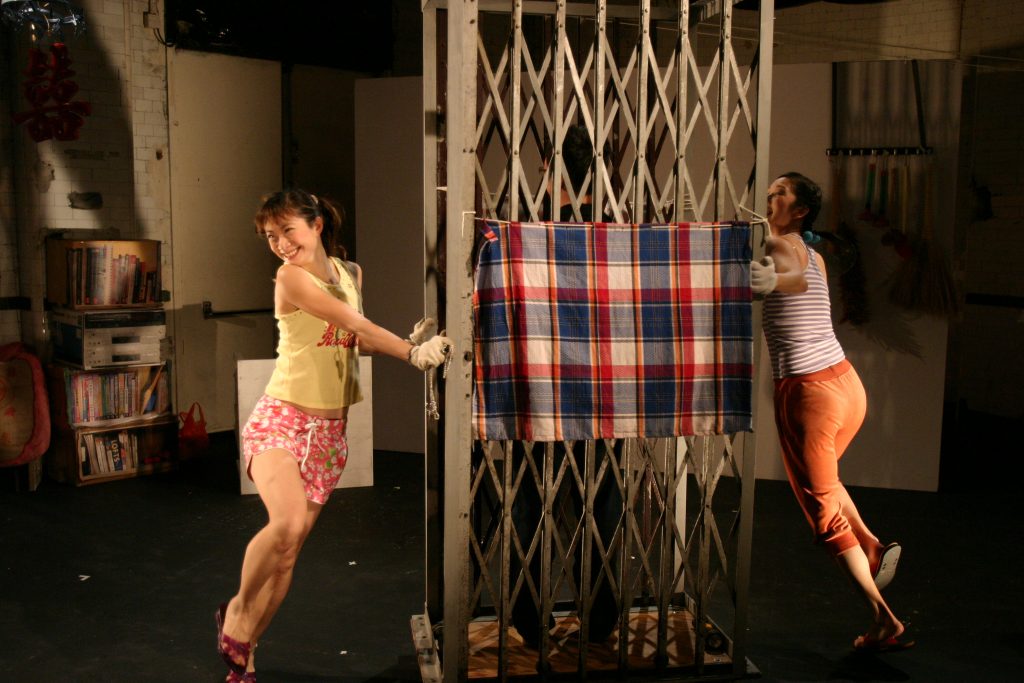 LOVE IN A DOGGY BAG
Esplanade Theatre Studio
Deng Fuquan
DOES anyone care much about Hong Kong these days?
Well, you might if you had lived there during the fast-changing 1980s like dancers Abby Chan and Yeung Wai-mei did.
The duo, who make up McMuiMui Dansemble, left for the United States in the 1990s – one to marry and the other to study. But they then discovered that their hearts still longed for Hong Kong. To deal with it, they conceived their 90-minute dance piece in 18 episodes which they called Love In a Doggy Bag.
Each episode riffs on jia, the Chinese word for family. Thus is Love part autobiography, part parody. In their performance here, the duo tried for honesty and frivolity, while avoiding overt political references. They made the stage a habitat gone topsy-turvy, with such things as toilet brushes turned killer weapons.
The women themselves were decked out in funky costumes and did mickey moves to a roulette of well-loved Cantopop classics, including those of the late Roman Tam.
Throughout their performance, they spoke in Cantonese, Mandarin and English as they explored community cultural codes evoking shared imagination and identity.
With conscientious flair and deadpan irony, they also created ample visual gags – like dinner scenes enacted as gong hustles and a spoof on family bonding in front of the telly – to express their trial of cultural dislocation.