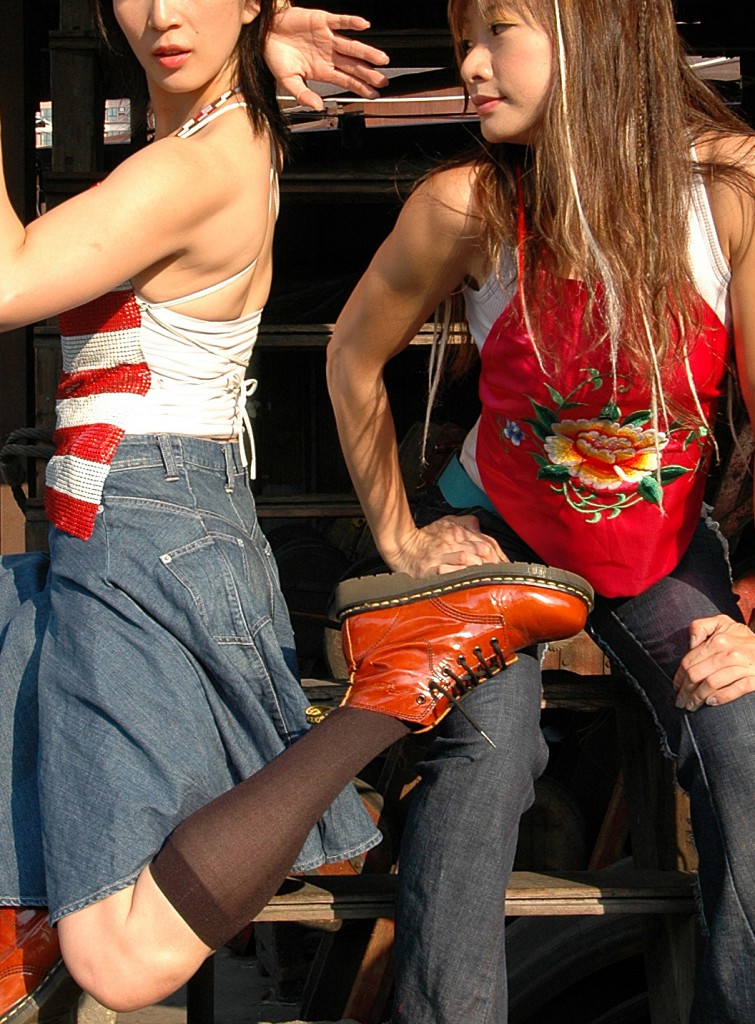 The Hong Kong Dance Award 2006 is presented to Abby Chan and Yeung Wai Mei, for their creations McMuiMui's Love in a Doggy Bag.
In this madcap dance theatre production, Chan and Yeung, the quintessential thirty-something Hong Kong girls, revisit their roots and take us on a zany and nostalgic journey to growing up behind the folding gated door of a public housing flat.
Through a blaze of classic Mandarin torch songs, cantopop, and sop opera themes and amidst furniture that continually morphs from one use to another, Chan and Yeung present a deeply humanist and humorous portrait of paradise that could be every (wo)man's childhood.