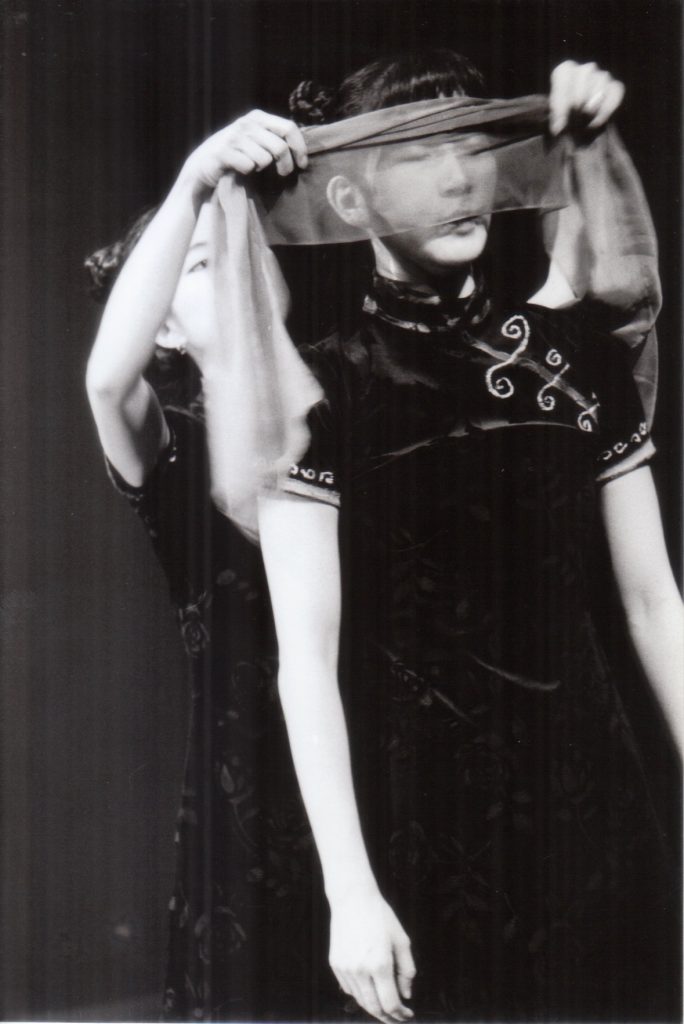 South China Morning Post
Kevin Kwong
Fringe Studio
Living up to its title, Siesta – Before Hong Kong's Return is a modern piece that is short, sweet and focused on Hong Kong's imminent return to mainland China.
In just under an hour, choreographer Abby Chan Man-Yee lines up seven swift dance acts that focus on several common "97 themes" such as the Westernisation of the territory's culture under colonial rule and migration.
The Prologue, performed by Chan and partner Yeung Wai-Mei, is an interesting and innovative mishmash of gymnastic leaps and flips, Chinese operatic steps and prototypical dance, which was prominent during the Cultural Revolution.
The Afro-style drumbeat, coupled with a recording of girlish giggles, adds to the aural impact of this routine. This is followed by a funny sketch on why Hong Kong people adopt English first names in addition to their Chinese names.
"Is it because by having an English name they will be more accepted by the English?" Chan asks when playing hide and seek with Yeung. The choreography for this piece is clever in that the two dancers, with one being blindfolded, never touch even they were doing some complicated body movements right next to one another.
In Bon Voyage, "dedicated to our friends who have emigrated", Yeung scatters a bagful of fortune cookies on the world map, symbolizing the many Hong Kong Chinese now living abroad.
After the show, I picked up one of the cookies that were swept on to my feet. It says: "You will travel to many places ."
The evening performance reaches its climax in The Epilogue when both Chan and Yeung carry a red bomb. There is a collective gasp : will they light it or not?
The concept behind Siesta, which premiered earlier this year in New York, is not particularly original, though Chan's choreography is beautiful, smooth and visually exciting.
Much though has also been put into the music and the beautiful costumes, designed in part by Yeung Kong-hon.