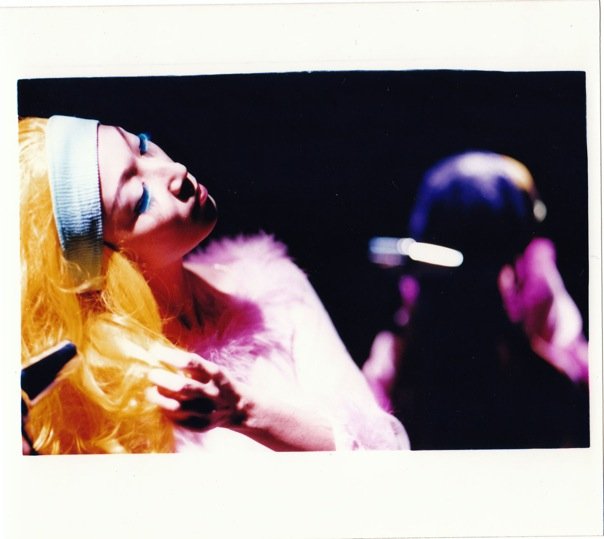 McAulay Studio, Arts Centre
Kevin Kwong
Dancers Abby Chan and Yeung Wai-Mei pleaded : " Stand back, fans! Stand back!" seconds after the show began. Then two tough looking menace on stage and pushed back two big electric fans that were blowing at full blast.
Bizarre, witty, but most of all, very funny. That is also how one would describe this well thought out and choreographed dance piece by McMuiMui Dansemble.
This show is part of the All Independent Dance Series jointly presented by the Hong Kong Dance Alliance, City Contemporary Dance Company and the Arts Centre.
The Chinese title for this production means " the wind continues to blow", playing on the word "wind", which sounds the same as the Cantonese word for the "craziness".
Something Strange in the Air is all about the weird and bizarre happenings in Hong Kong since the handover : bird flu ; red tides; and the Asian economic crisis.
The duo even sang, in Cantonese operatic style (to the nursery rhyme tune of Old MacDonald Had A Farm), a lament to a society on the verge of breakdown: "Here a crack, there a crack, everywhere a crack crack!"
The show is divided into about dozen sketches, each including a dance routine, along a distinct theme – whether social, economic or political.
One sketch had both Chan and Yeung "dancing" while doing handstands – "some-times we have to look at life from another angle" – to convey the need to ask whether the economic downturn need spell only doom and gloom.
In another, sensuous and beautifully choreographed dance, the pair intertwined limbs and glided over one another's bodies, provoking a consciousness of the modern obsession with physical perfection.
Their cruel satire on the beauty pageant format saw Chan parade around the stage, before gradually descending into a wild frenzy.
More than just a dance show, this was an intelligent and wry critique on Hong Kong people's senseless pursuit of popular culture and our tendency to panic and crisis.