Proud souls, come forward
Bare your flag for the world to see
Theirs is a land on no map
A village with no border
Village Vanguard Chapter 1 from Quistography on Vimeo.
Art installation feature in
#ShibukaruMastsuri by #Parco #Exhibition
Venue : #PMQ
35 Aberdeen Street, Central, Hong Kong.
Date: 18 May to 29 May 2018
Arts in Town Its gonna be an array of creative works in different styles but one thing is definitely in common it is the inexhaustible talents one cant help noticing from these female creators.
【澀谷文化節 Shibukaru Matsuri by PARCO】 從2011年 PARCO 由澀谷 SHIBU 這遍潮流地標起步,定期舉行文化祭 KARU MATSURI,為時下女性創作者提供發表的場地。今年更將滿溢著年輕力量,每分每秒都在誕生多樣文化的澀谷街頭跨國來到香港。在霓虹管下,發表從時裝到藝術,從音樂到舞台的文化藝術。歡迎大家在5月18日至5月29日到PMQ的 "SHIBUKARU MATSURI",感受魅惑的空間!
Credits:
Performers: Abby Man-yee Chan Frankie Ho
Makeup artist: @AhYu Pak Kiseki Workshop 牛頭角新址
Hair Stylist: Tony Tang @tony03969
Costume: I N J U R Y
Poem: @Eric Lechmaier
Music: 0010×0010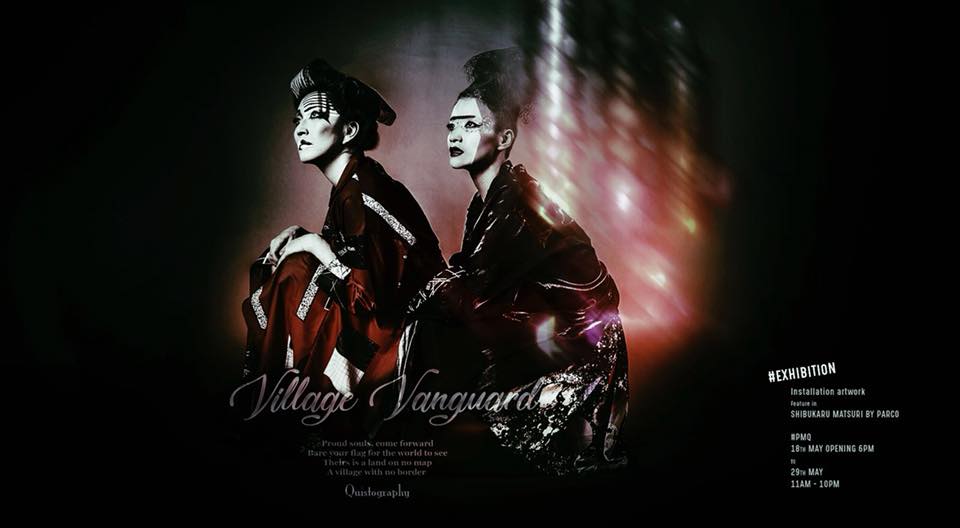 ---